$

49.50
Darth Skully, Sweet Apprentice, Lord Sweetness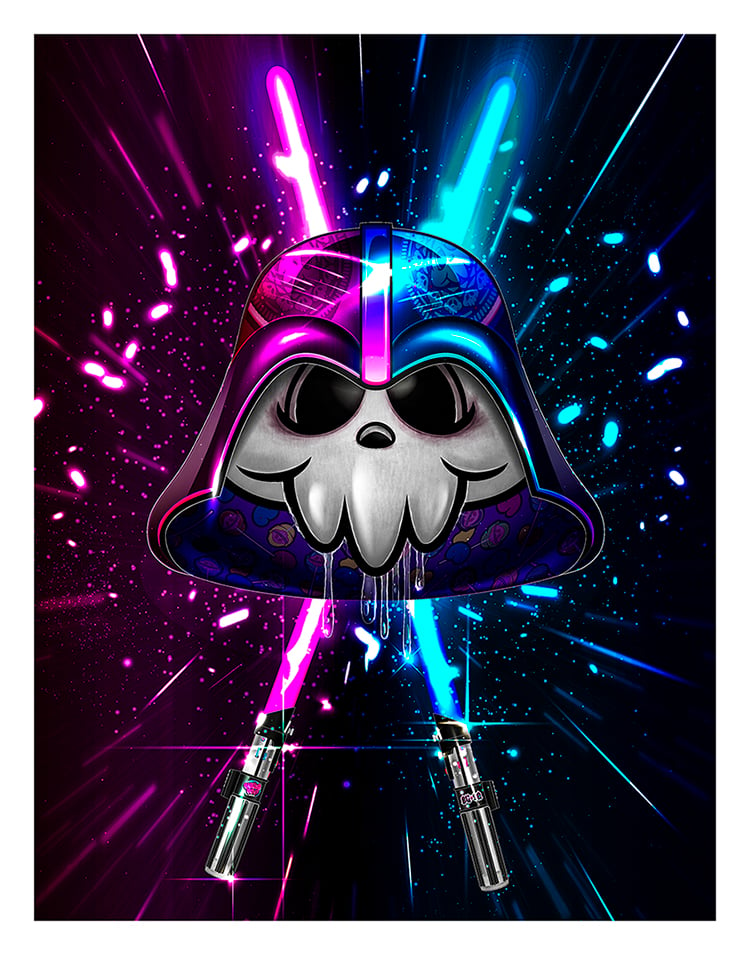 A limited edition original digital illustration work-of-art is released exclusively by the artist "BUGA" aka Alejandro Bugallo
Details: In homage to our beloved Skully Sweet Tooth, Star Wars and sweets addiction.
This art print is hand embellished by the artist using iridescent and phosphorescent diamond/star dust, UV light sensitive ink and glow spray paint. Each print varying intensity. No two prints are the same.
Edition size: 100 numbered, dated and signed by the artist
Medium: Digital print
Print size: 11 x 14 inches (with a .25" border)
Paper finish: Chrome Metallic 230 GSM (eye gouging) using archival pigment based inks
Display/Care instructions: For maximum longevity, frame and display your print under plexi or glass. This will protect the giclée print from discoloration caused by exposure to sunlight, sweet tooth mouth-watering cravings and atmospheric conditions. Devour at your own risk.
*Shipping is free if within USA
Please allow two weeks for delivery.
All copyrights are retained by the artist.
This artwork may not be reproduced by any process without the expressed written permission of the artist.